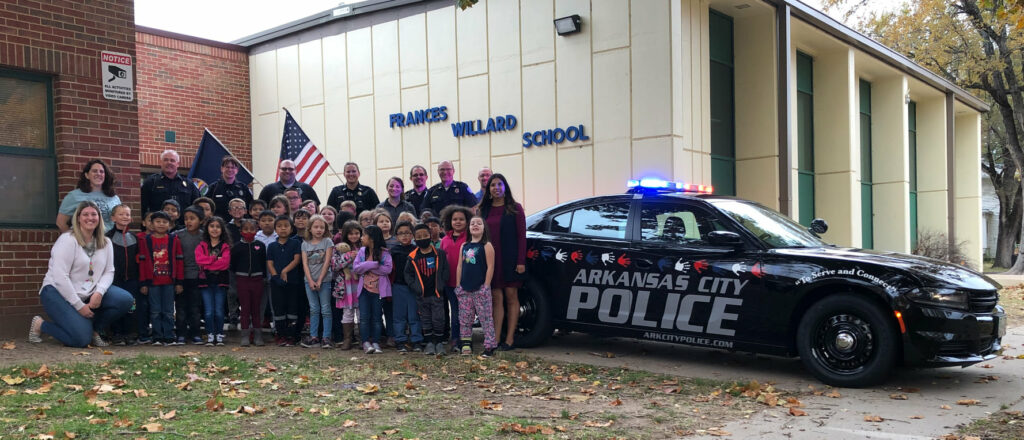 When the Arkansas City Police Department in Arkansas City, Kansas, was trying to come up with a design for a police car decal on their new vehicle, Chief Eric Burr had an idea he was sure was going to make a big impact in the community.
He wanted to really highlight the department's biggest priority, community outreach and the city's youth. That's why a team from ACPD went to Frances Willard Elementary for some help with their hands-on approach to community involvement.
Their task: get the kids' handprints to be included on the patrol vehicle.
Add Your Heading Text Here
"Being able to interact with the kids is always a great thing.  The youth are the future and for them to be a part of this adventure is fantastic," Legleiter said.  "When the kids were told what we were hoping to do with the handprints they were more than excited."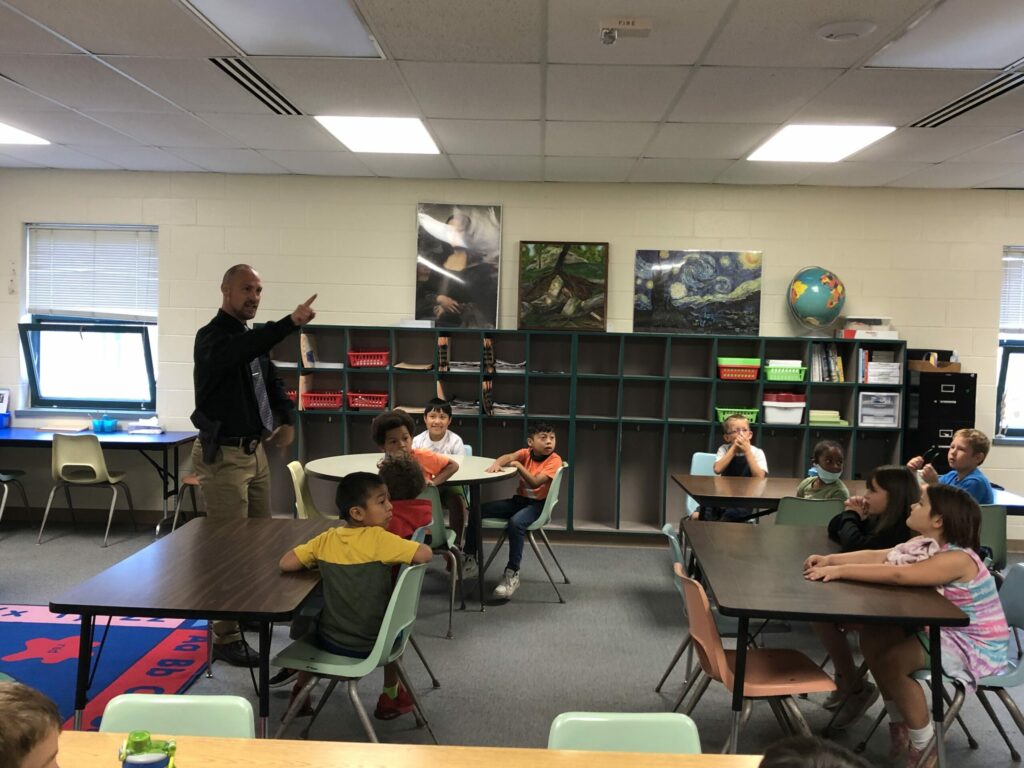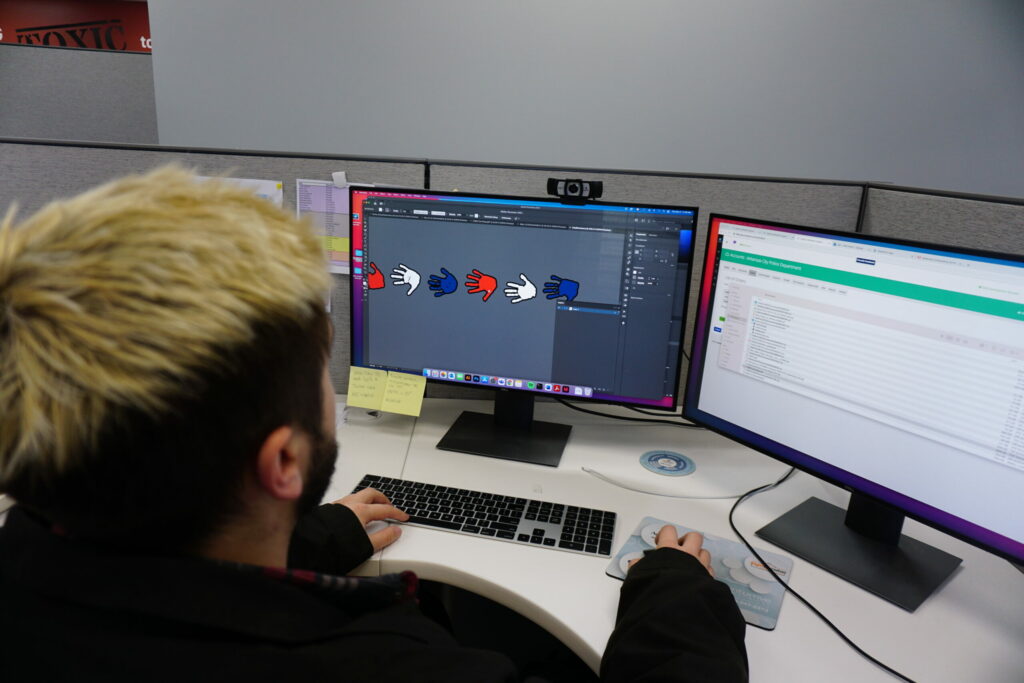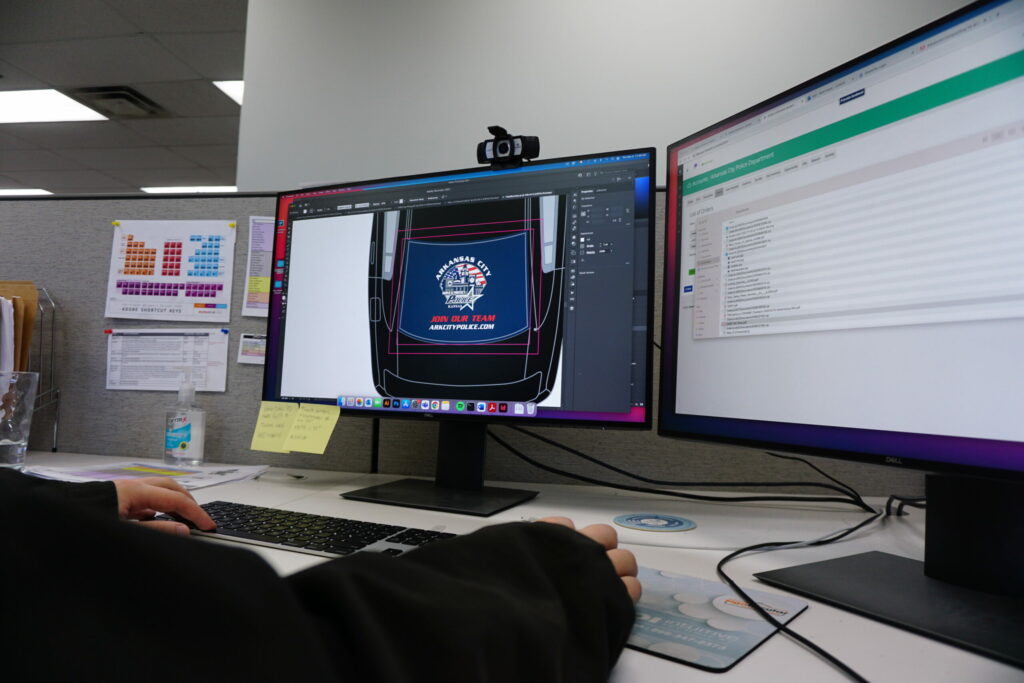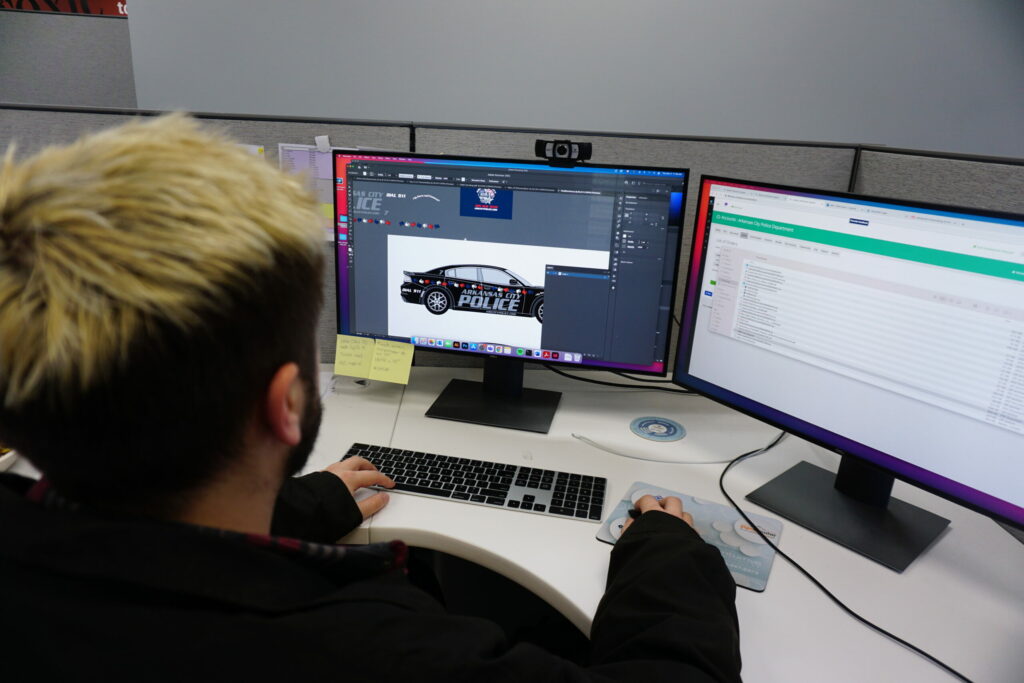 Designing the Police Car Decal
After they had a stack of handprints, that's when the design team at Advertising Vehicles kicked into high gear.
Our fleet graphics design team member project scanned the freshly created hand imprints, and turned them into images he could work with to emphasize their importance on the final graphic for the patrol vehicle.
He said he wanted the concept to illustrate the bond between ACPD and their community and enjoyed helping bring that to life.
The design features the handprints in patriotic red, white and blue along the sides and back of the vehicle, and the all-important recruitment message on the top.
It meant a lot for Chief Burr, Legleiter and the rest of the team at ACPD to have a stress-free process, taking any headaches off their plate and making sure their new vehicle was just the way they wanted it.
"We feel that the staff at Advertising Vehicles was very responsive to our ideas and needs on this project," Legleiter said. "They were excited to help put together a design that reflects our commitment to the Arkansas City community."
At the end of the day a vehicle graphic like that is more than just a piece of vinyl on a car. There's meaning behind it, and for ACPD it took care of their needs.
"This vehicle reinforces our commitment to the community.  We pride ourselves on Connecting with the Community, without the support of our local citizens, we could not be successful in our daily jobs," Legleiter said. "We hope the community sees this vehicle and is proud of it.  We wanted to make sure we were also showing support back to the community which supports us."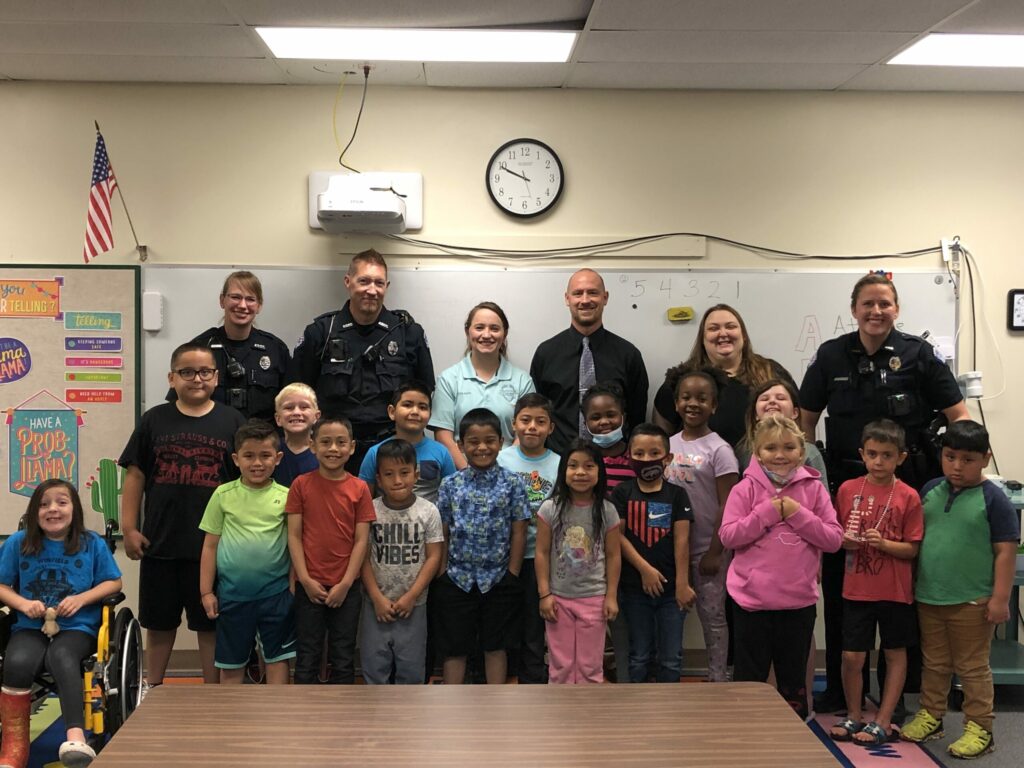 These projects are always a favorite for us at Advertising Vehicles. It gives us the chance to flex our creative muscles, while also being a reminder of our roots, serving smaller organizations instead of a large fleet for a change. Not only that, but we're helping someone make a difference with their vehicle.
Whether you have one car or van, or you have a fleet of hundreds or thousands, you can trust Advertising vehicles to make your fleet graphic needs are a thing of the past.
Get in touch with our team today to see how we can help you!