Managing a large, nationwide fleet can be a complex and demanding task, and overseeing the vehicle graphics on all units, often in various locations, requires meticulous attention to detail and efficient coordination. Recently, we had a large fleet looking for the right partner to work with them through a rebranding project, and our team at Advertising Vehicles was able to step in to make the fleet graphics process as easy as possible so that their vehicles stay on the road longer, and with less hassle. From relieving the burden of administrative tasks to ensuring impeccable color accuracy, Advertising Vehicles has become a trusted ally for fleet managers across the nation, and for companies such as Coca-Cola, Beacon Roofing, Tide, and Anheuser-Busch.
Here are 5 ways we can take the hassle off your plate!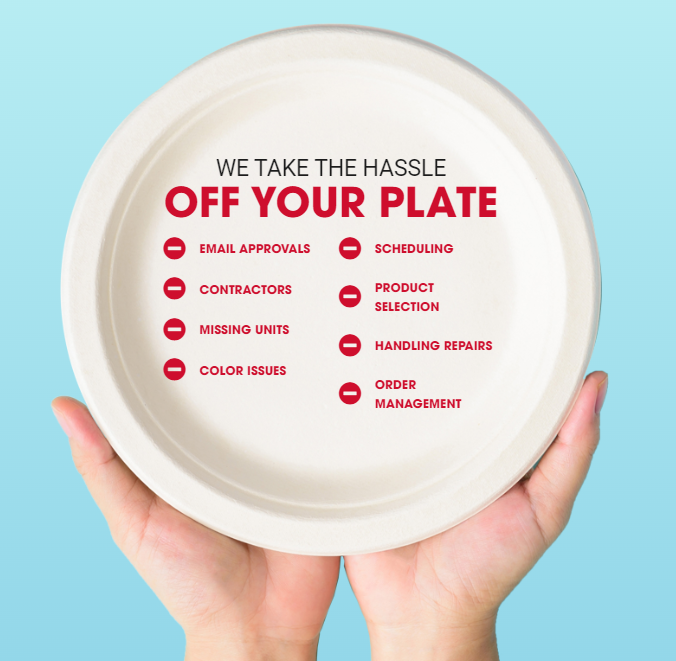 1.) Dedicated Project Management
When you work with Advertising Vehicles on your fleet graphics, you are supported by specialists who break down every project into its most important pieces and coordinates to provide reliable execution to every task. You will have a dedicated project manager, who will work with you closely and handle any challenge that may arise, so that you do not have to deal with constant email or phone communication from a variety of contractors or installers. Advertising Vehicles specializes in fleet graphics, and we have an entire team comprised of subject matter experts – that will help you every step of the way, from choosing your units and product selection, designing the look of your vehicle, and scheduling install.
2.) Branded Graphics are a Breeze
Advertising Vehicles has worked with franchises across the country. We understand the importance of getting the right branded graphics on your vehicles, so that everything is uniform.  Our team of experts ensures that every franchise we work with receives personalized attention and tailored solutions to maintain a consistent and impactful brand presence on their vehicles, effectively capturing the attention of their target audience that is already familiar with their company colors, imagery, and branding.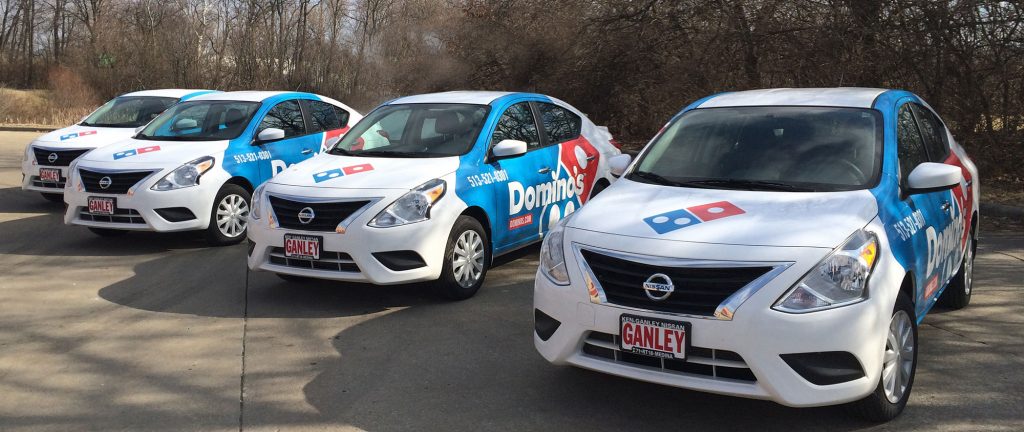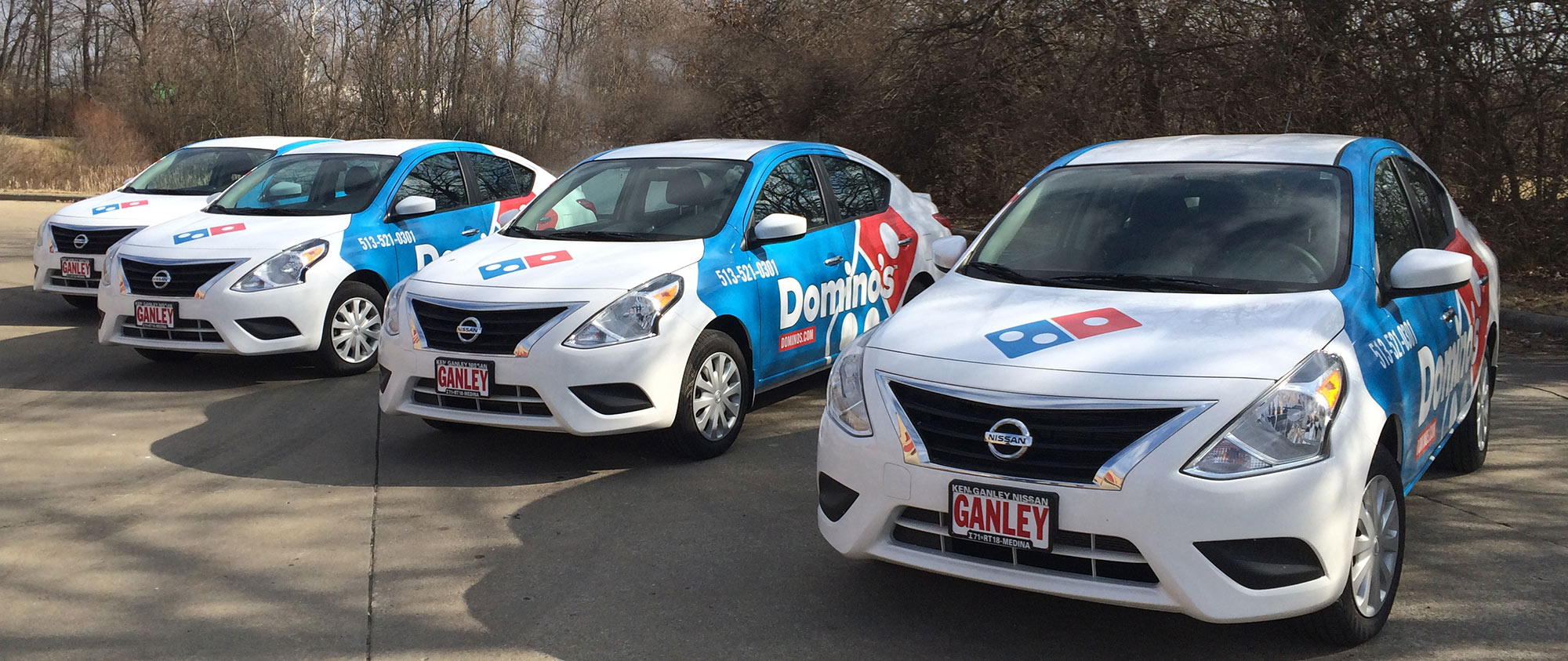 3.) Superior Color Accuracy
Maintaining brand consistency across a large fleet can be a daunting task, especially when it comes to ensuring accurate color reproduction. However, Advertising Vehicles prides itself on its exceptional color accuracy. This level of precision has earned them the trust of renowned brands like Coca-Cola, Tide, and Anheuser-Busch. By leveraging advanced printing techniques and quality control processes, Advertising Vehicles ensures that the fleet manager's brand colors are faithfully represented on each vehicle, maintaining brand integrity, and enhancing visual impact.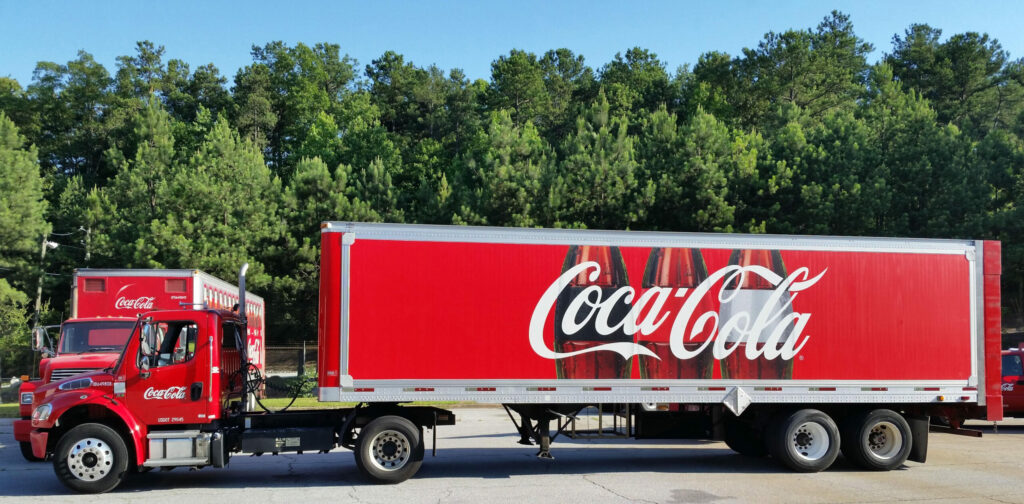 4.) Unique Technology Makes Communication Easy
Fleet managers face the challenge of efficiently managing projects while ensuring everything runs smoothly. Often, there are multiple channels of communication occurring simultaneously between the fleet manager, contractors, and installers. At Advertising Vehicles, we manage all of the communication for you, and we are able to keep you in the loop through our Global Unification System (GUS).
With our GUS portal, fleet managers can easily access project updates and see exactly where a project stands at any given time. This transparency allows for better coordination and decision-making, ensuring that projects stay on track and deadlines are met. By streamlining the approval process, our portal eliminates unnecessary delays and keeps projects moving forward.
5.) We Have Experience. We are The Fleet Graphics People
For many fleet managers, a large fleet graphics project may be unknown territory, and taking on such a project can be a daunting task. But for the Advertising Vehicles team, your project is one we are prepared to support. We have the staff and the processes in place to ensure that your project is taken care of from start to finish, and we've done this before – so we know what to expect!
With nearly two decades of expertise in fleet graphics, custom technology, outstanding color accuracy, and a dedicated team for your project, we excel in managing and supporting you at every step of the way to ensure you receive the finest product available. Reach out to us here to request a quote! We are ready to help you through your project and get your new look on the road!