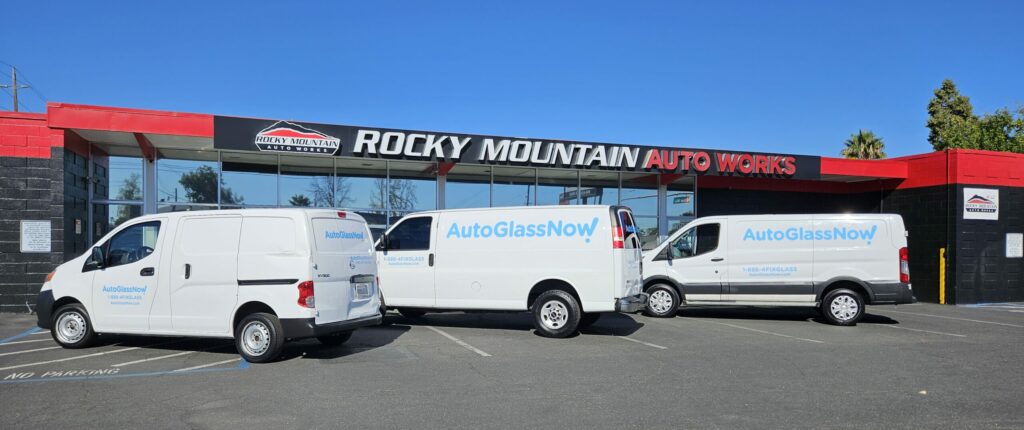 Imagine this – your marketing team rolls out updated branding for your company, and suddenly all your fleet vehicles are outdated with the wrong logo, colors, and look. As the fleet manager, it's your responsibility to ensure that your fleet is on the road and conveying your message appropriately – but how can you possibly take on such a large fleet branding task with everything else on your plate?
For many fleet graphics providers, a project with hundreds of units spread out across the nation is something that they'd shy away from. Advertising Vehicles welcomes – and is excited about – the opportunity. We can take this massive fleet branding project out of your hands, and ensure your fleet is back on brand quickly.
We've partnered with some of the largest brands in the United States. We keep their graphics up to date and their vehicles on the road as dynamic moving billboards. Because we know that your vehicles are a powerful marketing tool, we understand the importance of maintaining consistent and high-quality graphics on your fleet – no matter how many units you have.
Driving Excellence for Driven Brands
Driven Brands recently embarked on an update of their fleet vehicles for one of their automotive services brands, AutoGlassNow!. They turned to the experts at Advertising Vehicles to assist with the removal of old graphics and installation of beautiful new full and partial vehicle wraps and decals across 522 units at 137 different locations across the United States.
Our design team consolidated over 500 different vehicle types into 14 common types to streamline design. And, we were able to assist with executing this massive project in only three months! What would've been a tedious and time-consuming project for Driven Brands was easily executed by the team at Advertising Vehicles thanks to our custom technology that is made for fleet managers.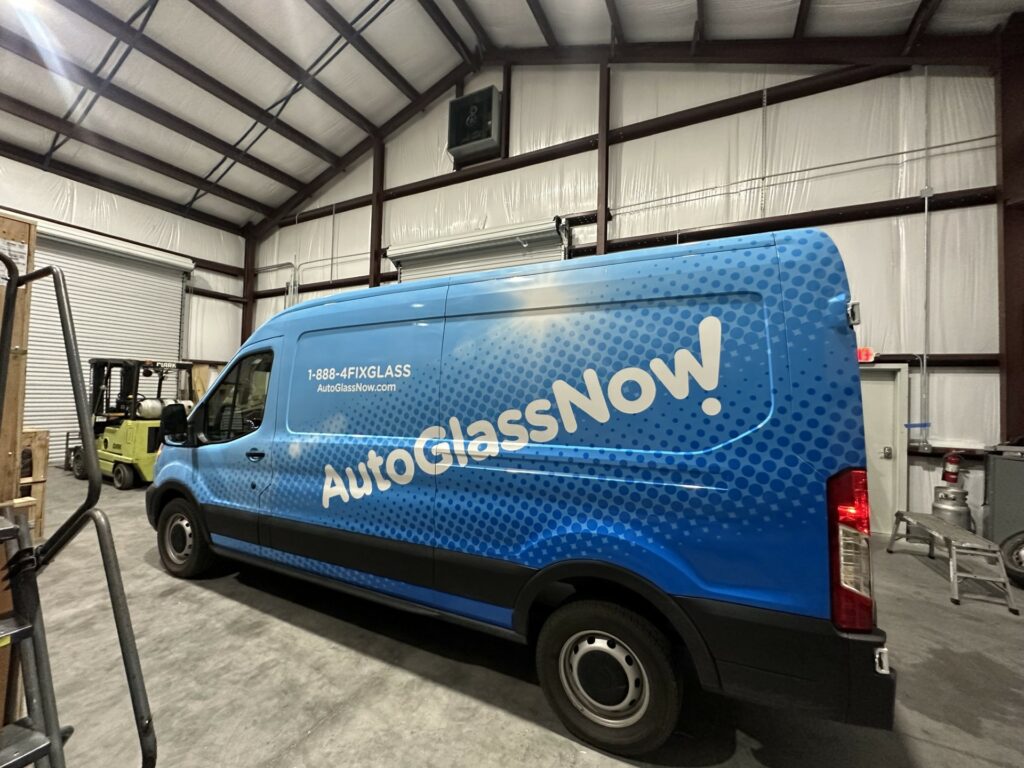 Anheuser-Busch Needed Reliability
The world's largest brewing company, Anheuser-Busch, has an exclusive partnership with Advertising Vehicles. As they are constantly updating their branding and bringing in additional looks, we are there to ensure that happens seamlessly. With more than 600 independent wholesalers and 13 wholly owned distributors across the nation, they needed a fleet graphics provider that could manage producing graphics for many units, while keeping colors consistent and branding accurate and up to date. With the help of the custom-built portal specifically for Anheuser-Busch and dedicated staff, Advertising Vehicles has produced well over 100,000 wraps, traxx units, and decals for their fleet – from Hawaii to Alaska.
Our collaboration with Anheuser-Busch is a testament to our capability to handle extensive projects with precision and excellence.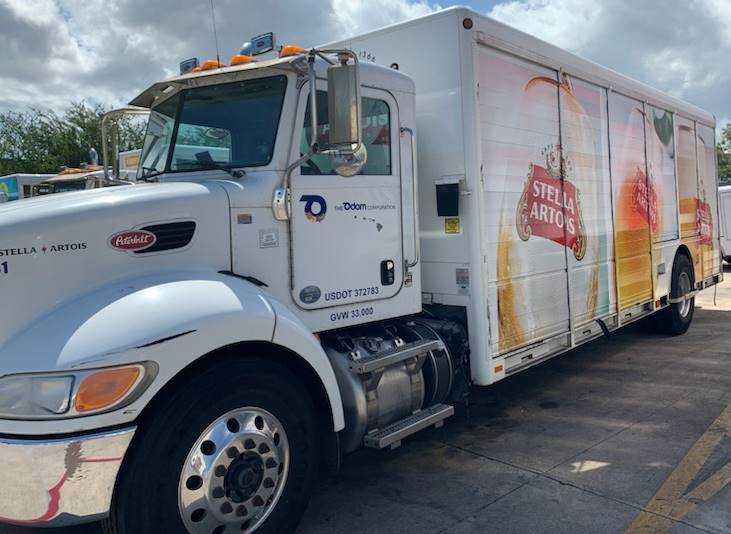 Installations Across the Nation for Sysco
Sysco is at the heart of food and service. Advertising Vehicles was at the heart of their fleet graphics rebrand. Sysco decided to partner with Advertising Vehicles as we offer traxx, a changeable graphic solution, that was the only product that could do what they were hoping for. Advertising Vehicles upgraded 1340 units across 54 different sites. This was one of our largest projects to date, as we had 9 installation teams take this on, and they were able to roll out the new branding in one year.
The internal design team here at Advertising Vehicles created five different beautiful designs for Sysco, that were adapted to fit 11 different truck sizes. These newly branded trucks surely grab attention on highways and city streets across the nation – and worldwide.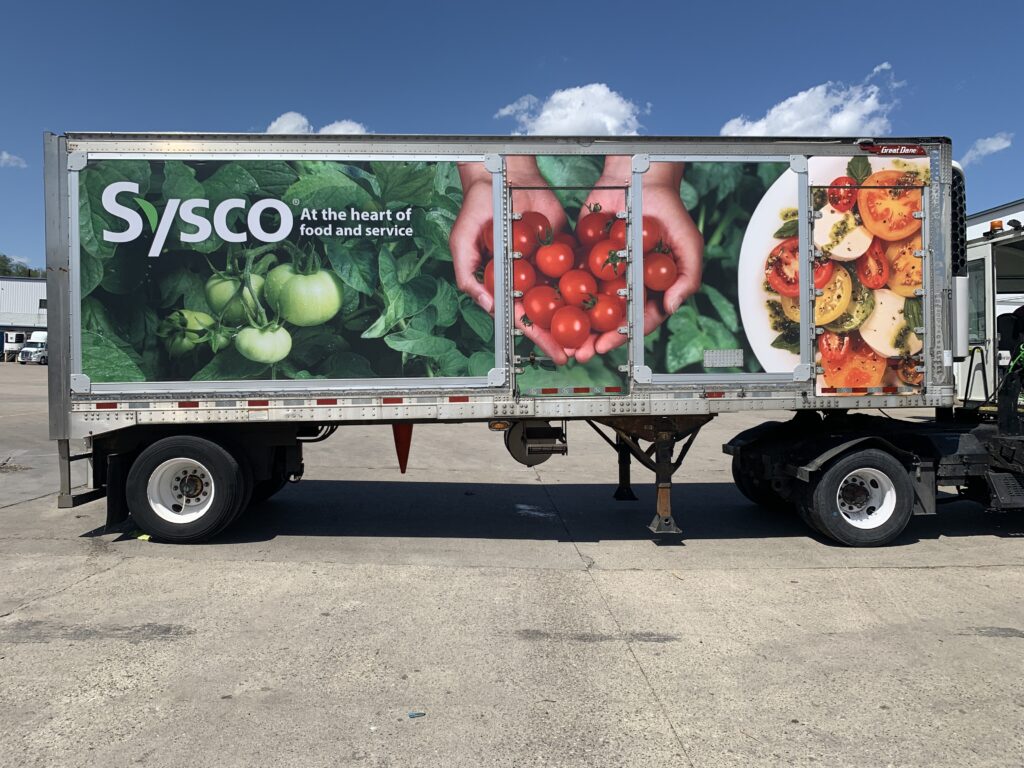 When it comes to fleet graphics, no project is too large for the Advertising Vehicles team. With over 20 years of experience, we know what to expect, and have the resources to take on the challenge. Whether you're looking to enhance your brand visibility, promote your services, or simply give your fleet a fresh and professional appearance – we've got you covered.
Have a rebrand on the horizon, or thinking of branding your fleet for the first time? Contact us today to learn more about how Advertising Vehicles can help your business drive success through impactful fleet graphics. We have the custom technology, experience, and understanding of fleet graphics solutions to help you through any large project. Your journey to a more visible and impactful fleet starts here!