Managing your vehicle graphics, made easy
Gone are the days of endless email exchanges, where you question if your graphics were installed on time. Say goodbye to wondering if your brand's colors are accurate and consistent across your fleet. Take away the stress of managing a nationwide installation at various locations with a variety of vehicle types.
With Advertising Vehicle's Fleet Care Center – all this information, and more, is in one location and available to you at any time. The FCC takes the guesswork out of managing your fleet's graphics, with cloud technology that provides everything you need, right at your fingertips.
Transparency through every step
The moment your order is entered into our system, you can access the Fleet Care Center and manage your project. From printing, to shipping, to application and photos of the completed vehicle – each piece of your fleet graphics journey with Advertising Vehicles can be viewed in the Fleet Care Center.
All in a few clicks! The Fleet Care Center is designed to be sleek and simple, with all of the information you need right in one place. Additionally, we know that technology can often be a hassle instead of a help, so we've designed the FCC to be personalized to your projects. Only a few pages contain everything you'd need to know about your fleet graphics project. The FCC brings efficiency and transparency to your process!
We know nationwide installation
For many fleet managers, franchisors, and business owners, vehicles are all over the country. And when implementing new branding across all assets, it is vital that there is consistency in the design and accuracy in color and style. That's what sets us apart from our competitors. With the FCC you can manage a nationwide project all from one place. You can view installation photos from all sites in just a few clicks – ensuring that your branding is perfect on all vehicle types and at all installation locations.
Liz Marino, Out of Stock and Local Upfit Coordinator for Wheels, a powerhouse provider of comprehensive fleet management solutions said this about our Fleet Care Center:
"When I first had a look at the FCC system – I was so impressed by what I saw! The ease of information retrieval was so refreshing! To have all the particulars on one screen, as well as communicate through the same location, is such a time saver. I find myself wishing more companies had a system like this one while searching for answers on other companies' websites. The portal is a fast-easy to use way to check status for Advertising Vehicles."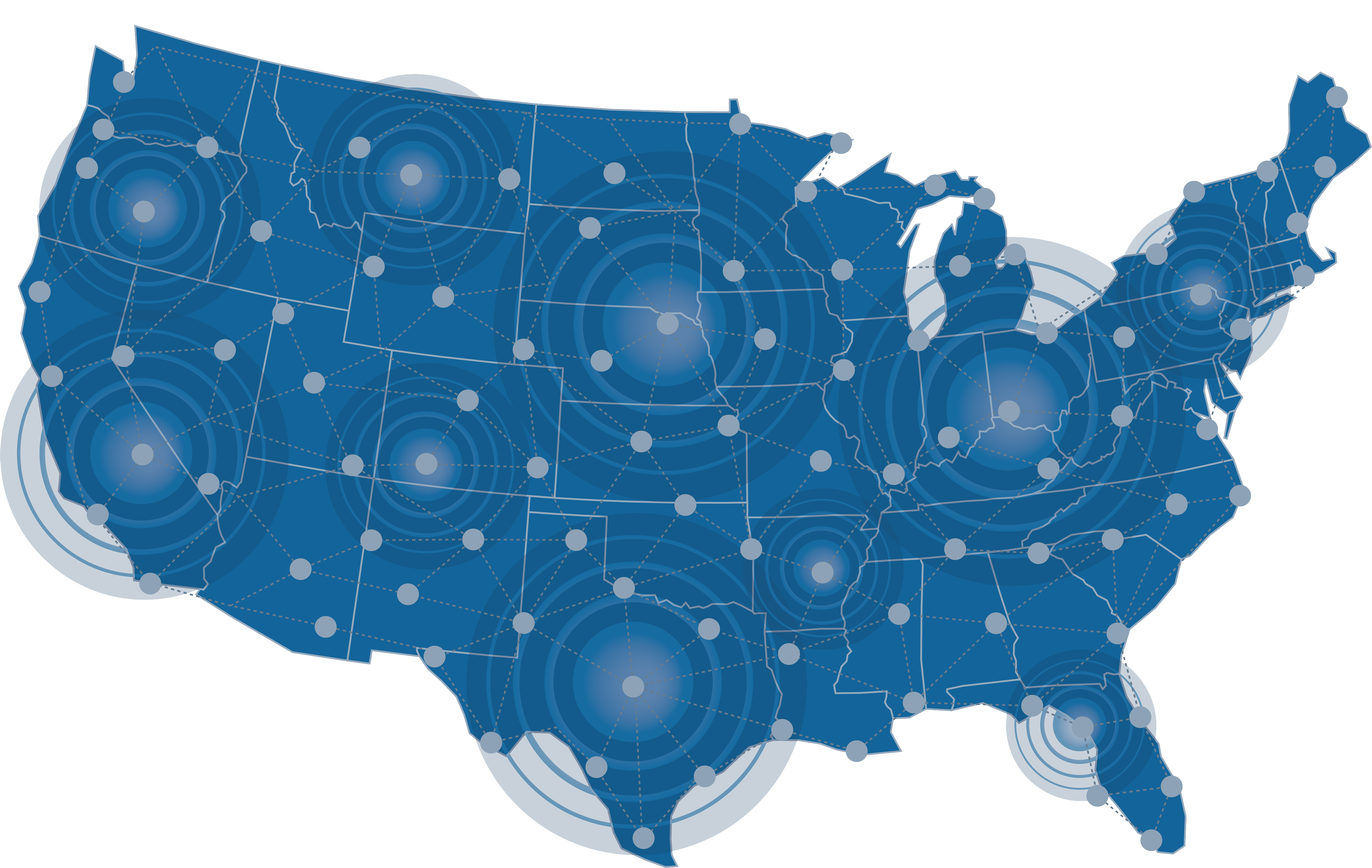 In-house and in-network installers across the u.s.
At Advertising Vehicles, we strive to take the hassle of fleet graphics off your plate. That's why we created the Fleet Care Center – your one stop shop for anything you would need to see or track for your order.
If you'd like to learn more about what all the FCC can do for you, or are interested in a demonstration, please reach out to us at https://advertisingvehicles.com/contact-us/ or contact your Advertising Vehicles Account Executive.