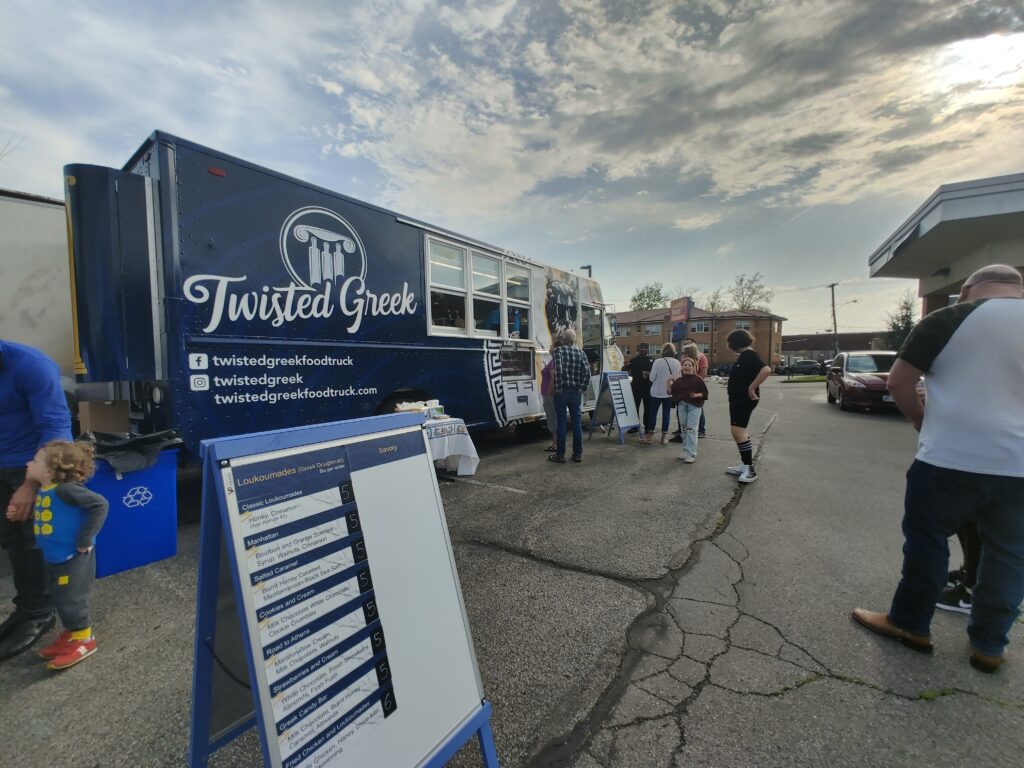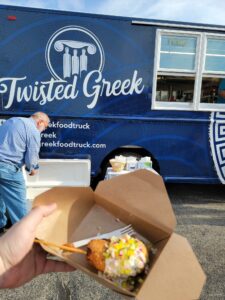 With May on the Horizon, Stephan Spyrou and his family had the soft opening for their food truck, the Twisted Greek Chariot, fully wrapped by the team here at Advertising Vehicles.
Known for their greek doughnuts, or loukoumades, their new food truck offers all sorts of sweet and savory Greek foods, with an American spin, like this Greek Corn Dog!
Spyrou originally came to us with a logo, and a desire to look different. He knew he wanted to have a statue of the Greek gods Zeus and Athena wearing sunglasses, and to feature marble in the design. Our Designer Jessie took that and ran with it, putting together the final product for the Chariot to really stand out. They enjoyed the design so much, they've incorporated it into their website and overall brand image!
Food Truck Graphics Give New Life to a Food Truck
The truck itself started it's life as an old FedEx truck, repurposed on the inside and out to fit all the needs of a food truck, including a spacious kitchen on the inside. Bringing new life to the old truck was a great strategy on Spyrou's behalf to overcome the struggles of the vehicle shortage facing seemingly every fleet these days.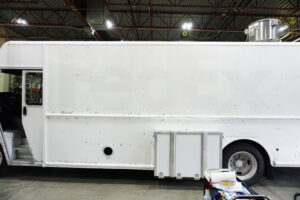 Despite the intricacies of the vehicle that they had to work around, our install team blew threw the vinyl application resulting in a beautiful final full wrap.
We've done food trucks in the past, and this is an excellent example of all of our capabilities at play. From the initial consultation with an old client coming back for more work, to the dedicated work of our design team to go from a blank canvas to a work of art, we helped the Twisted Greek team out every step of the way. 
Now with the Twisted Greek Chariot handled, our team has four more food trucks in the works which will be on display on June 25th at the Street Food Expo. If you want to check out some awesome wraps, eat some amazing food and meet with our team, be sure to make it out!