A longshot bet, an unexpected Cincinnati Bengals win and a bathtub full of chili. What does any of that have to do with a fleet graphics company?
It's simple, we go above and beyond to help our clients – and there's no better example than this fun little story about how we recently did just that.
Chili baths are good for your skin
It started with the NFL Divisional Playoff weekend, and in this case specifically the Bengals vs the Titans.
Excitement was high and Mark Borison, host of the Cincinnati-based Jungle Jim's podcast, made a bet on his show: If the Bengals win, the next show will be live from the store, while sitting in a tub of Cincinnati Chili.
So, Borison had to find himself a bathtub and enough chili to fill said bathtub.
On the chili front, Gold Star had him covered (soon to be literally). On the tub front, our longtime partners Jolly Plumbing were able to source one perfect to hold both man and chili.
But, the Jolly team wanted to make sure they were well represented on the side of that glorious tub.
That's where we come in.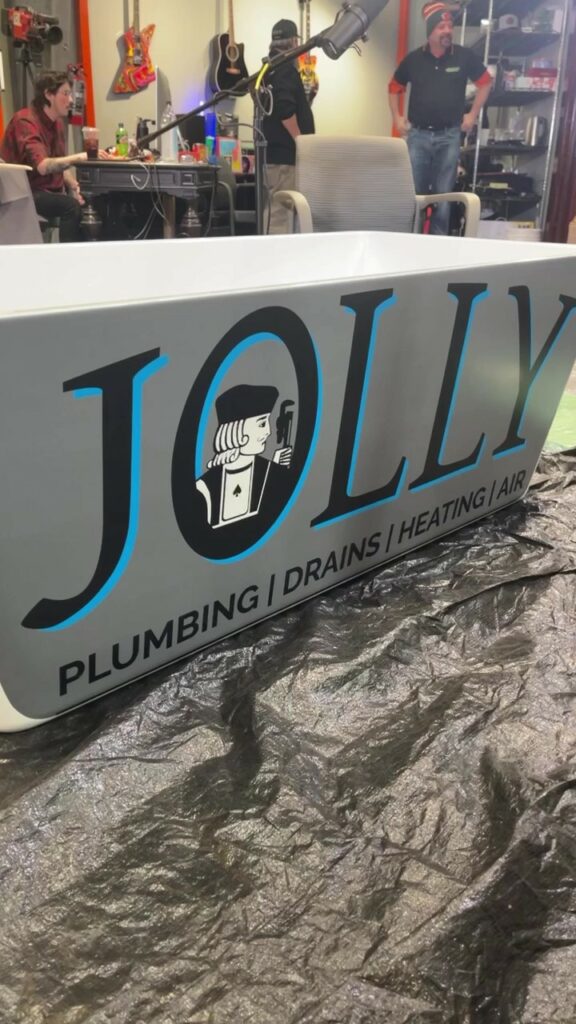 "Could you guys wrap a tub?"
Now, we have worked with Jolly Plumbing for years. We've done dozens of vehicles for them and have even more in the works. We always make sure they're looking sharp.
But a tub, this was a first.
Jolly needed the tub wrapped with their branding. Luckily, they had extra vinyl with their logo on it from one of our past installs. Now, all they needed was an installer.
We had no one available to do the wrap. No one except for Adam, who luckily, on top of being one of our AEs, is also a 3M certified installer thanks to his prior experience in the fleet graphics world.
He knows how to take care of his clients.
Snow? In January? Who would have guessed
We were expecting to get the tub to do the installation Friday afternoon, but then the Cincinnati area got hit with an unexpectedly large amount of snow at the wrong time.
The clock was ticking to get that tub looking the best it was going to look all weekend. It was already going to be a small window to make sure to get it done right, and it was getting even shorter.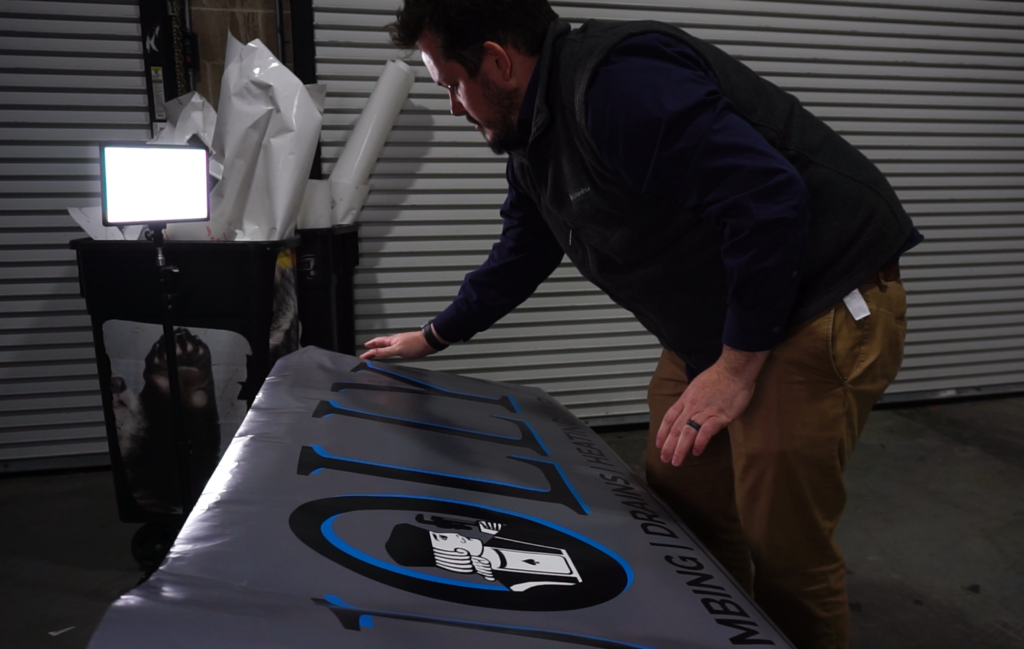 Just as we were getting worried, we opened the garage door to gaze upon our local install lot, as cotton ball sized snowflakes gently drifted down from the sky.
Slowly turning the corner was one of Jolly's beautifully wrapped work vans, carrying within it the package: the soon-to-be chili-soiled tub.
Adam got to work.
In just 15 minutes, he got that vinyl on like he did it every day, and Jolly got their tub loaded up and off to Jungle Jim's in Fairfield, Ohio.
Chili baths are good luck
Saturday, Borison made good on his bet.
He hosted his podcast live, from the comfort of the Jolly Plumbing Tub filled with Gold Star chili. He was joined by Cincinnati-area radio hosts, and other personalities and made a good show of it.
Then the Bengals went on to beat the Kansas City Chiefs the next day, paving their way to the Super Bowl for the first time in more than 30 years.
Was it specifically because we helped wrap that tub? We can't say for sure.
All that we can say for certain is that Advertising Vehicles takes care of our clients. We are there for them when they need us, for jobs big or small, last-minute or otherwise.
And that we also do tubs now. Quick, someone get us another bathroom fixture to wrap before the Super Bowl!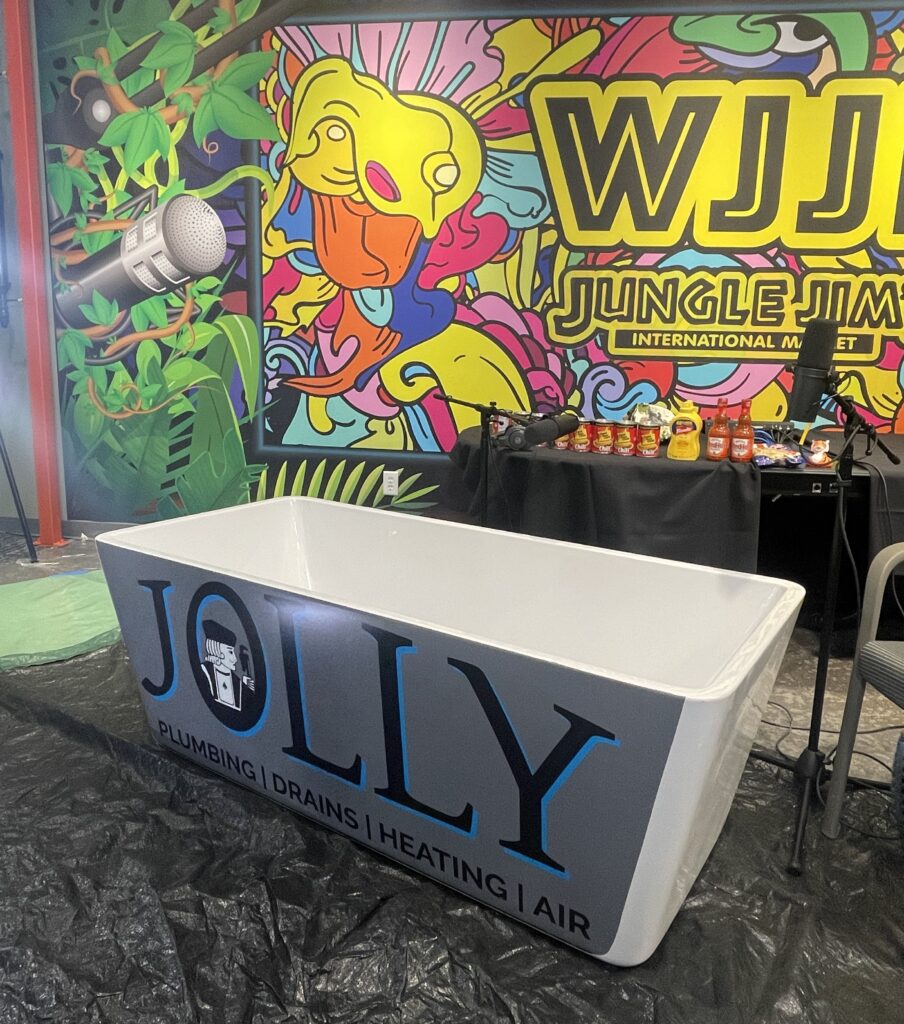 Also we don't actually know if chili baths are good for your skin. We just know this was a whole lot of fun!