Hi Everyone,
Today's Fleet Graphic of the Month features a first – our first selection that features partial wraps at their best. The Advertising Vehicles' Fleet Graphic of the month is Champion Windows and Home Exteriors.
Every month we will bring you a fleet graphic that exemplifies making the most out of a company's mobile billboard, and is a great representation of what is possible with the medium. Some will be beautifully custom designed graphics, while others are awesome uses of fleet technology. 
Champion is approaching its 60th year, starting operation in 1953 with aluminum storm protection and other outdoor manufacturing.  Over time they would grow to dominate in replacement windows and has continued to innovate with new products and exclusive offerings, and growing into their latest Headquarters in Sharonville, Ohio.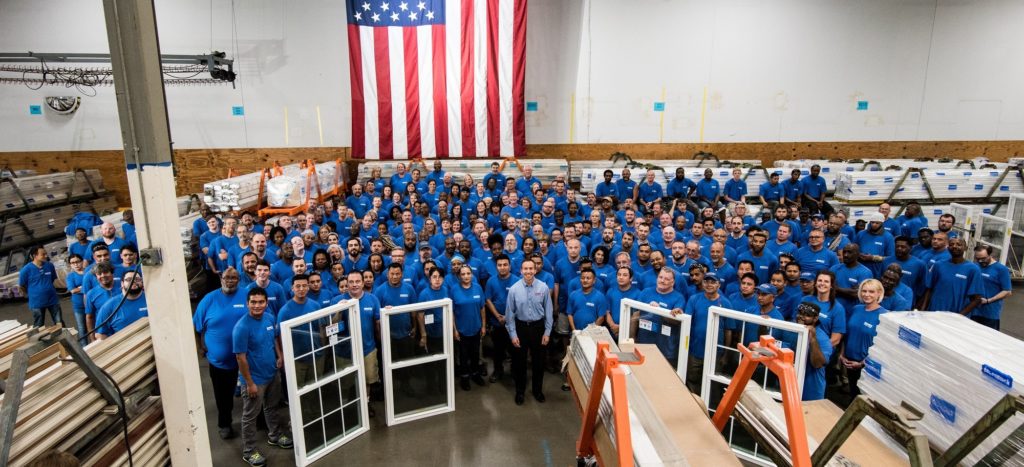 A Single-Source Solution
Champion has built a focus on being a one-stop solution for all your home improvement needs. This means that they do all the designing, building, installing and have their own guarantees on the quality of work they provide. 
About The Fleet Graphic
Champion's fleet utilizes a few different truck bodies that retain a white paint finish, but then have cut vinyl and partial wraps applied to align with Champion branding and still provide a full impact and professional appearance on the road and in the neighborhoods of customers. 


The sharp red line blares across the truck body and looks great as it continues over the side of the bed. Perfect alignment is key here to pull off the effect properly, and looks great on the entire fleet.