At Advertising Vehicles, we're always looking to make an impact. Whether that's with our high quality vehicle wraps or when we have a project that means something greater to a client. That's why when the local Make-A-Wish® chapter reached out to us to help fulfill some children's wishes, we hopped on the task.
With summer on their minds, wish kids Adison, Patricia and Emma all wanted a golf cart that could help them get to their community or neighborhood pools.
The team from Make-A-Wish Ohio, Kentucky & Indiana handled sourcing some amazing golf carts, and then came to us to make those carts just a little bit more special. Each cart received a full wrap treatment using unique designs that really spoke to the interests of the kids getting them.
For 12-year-old Adison, the design to use was a no-brainer. 
While Adison is fighting a kidney disease, she's never let that get in the way of her hopes to attend the University of Kentucky. 
That's why the whole cart was clad in UK blue, making bystanders jealous and sharing her sense of pride, as she whirled around the parking lot in joy.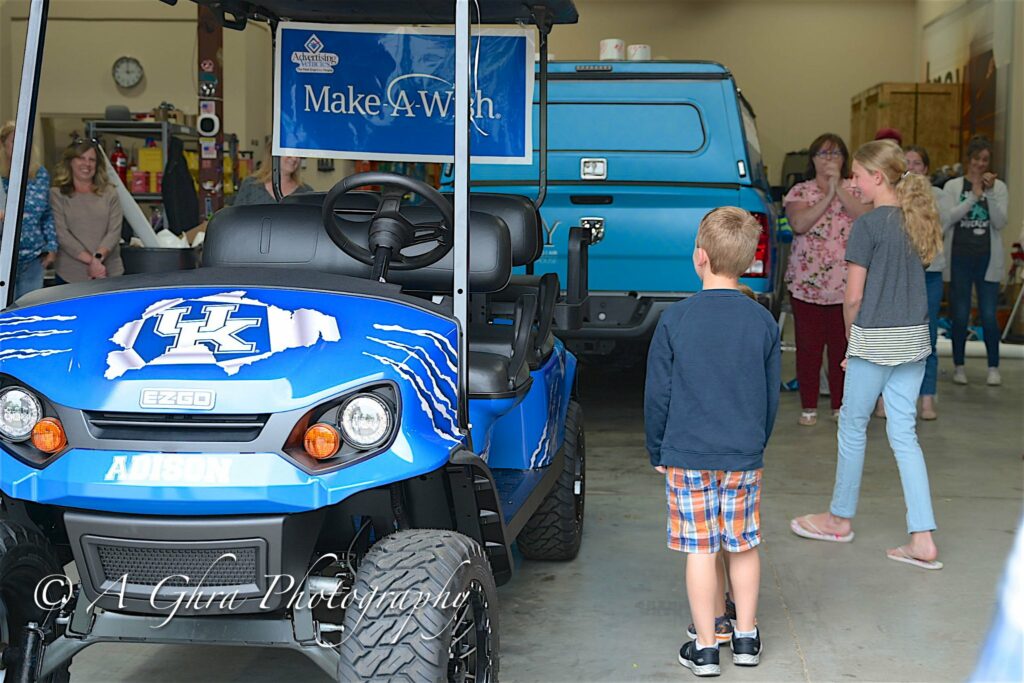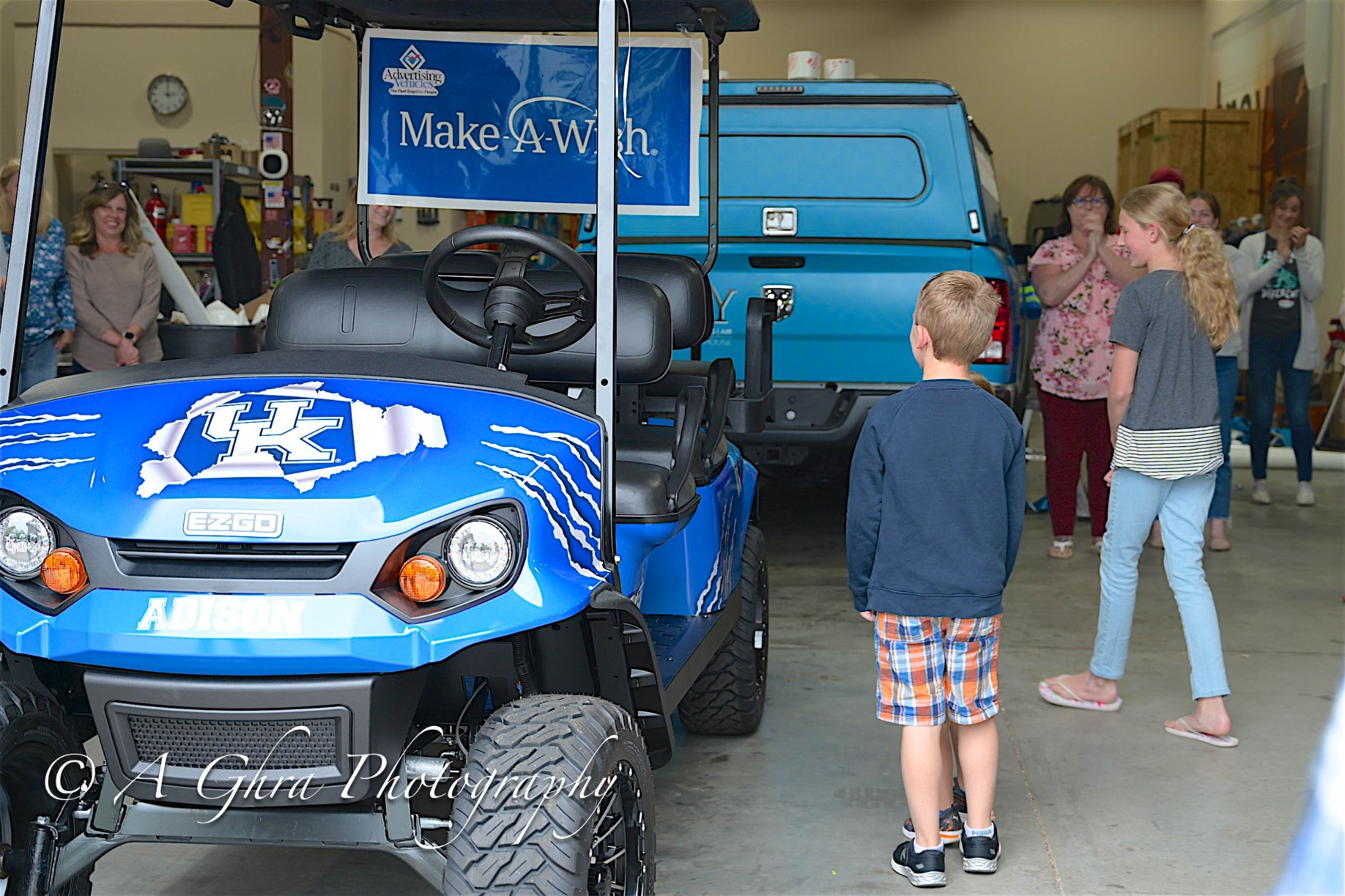 As for 12-year-old Patricia we dressed her golf cart up like Minnie Mouse, complete with ears and all. 
Patricia, or Tish as her family calls her, has a nervous system disorder and that makes it hard for her to walk and verbally communicate. 
But it was Minnie mouse that helped Tish through her hardest times and lowest points, and it was clear to everyone that it meant a lot to Patricia.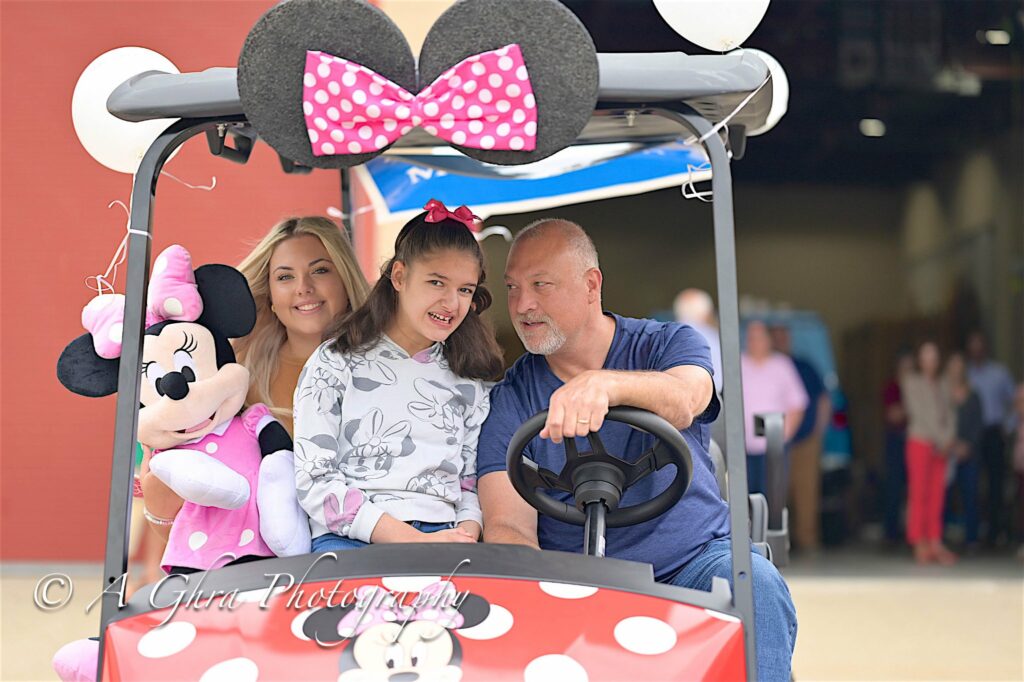 15-year-old Emma just got her learners permit, and the golf cart was a great way to help her and her friends get around and to the community pool. 
She and her family moved to the Cincinnati area for her to get treatment for her gastrointestinal disorder. 
For the design, she just wanted a classy and stylish purple ombre cart, and we delivered.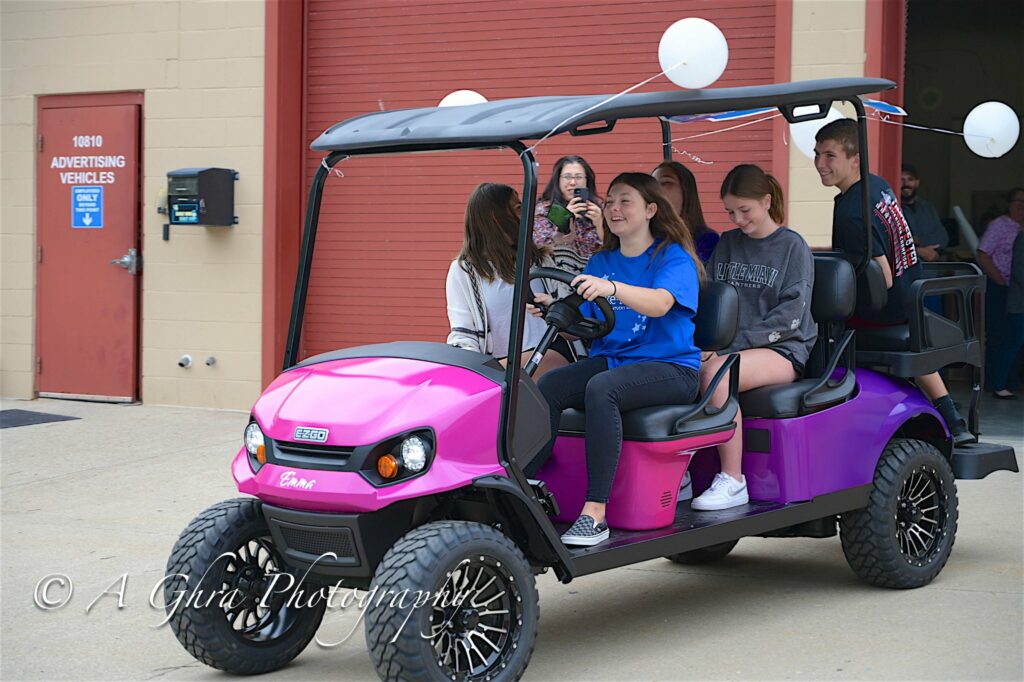 We here at Advertising Vehicles thank these three families for letting us be a part of the delivery and hope our added touch of personality will help them enjoy these vehicles for years to come. We hope you all enjoy your summers going to the pool in these awesome golf carts!
We want to again thank the Make-A-Wish foundation for including us and for all the work they do to bring happiness to children who need it most all across the U.S.