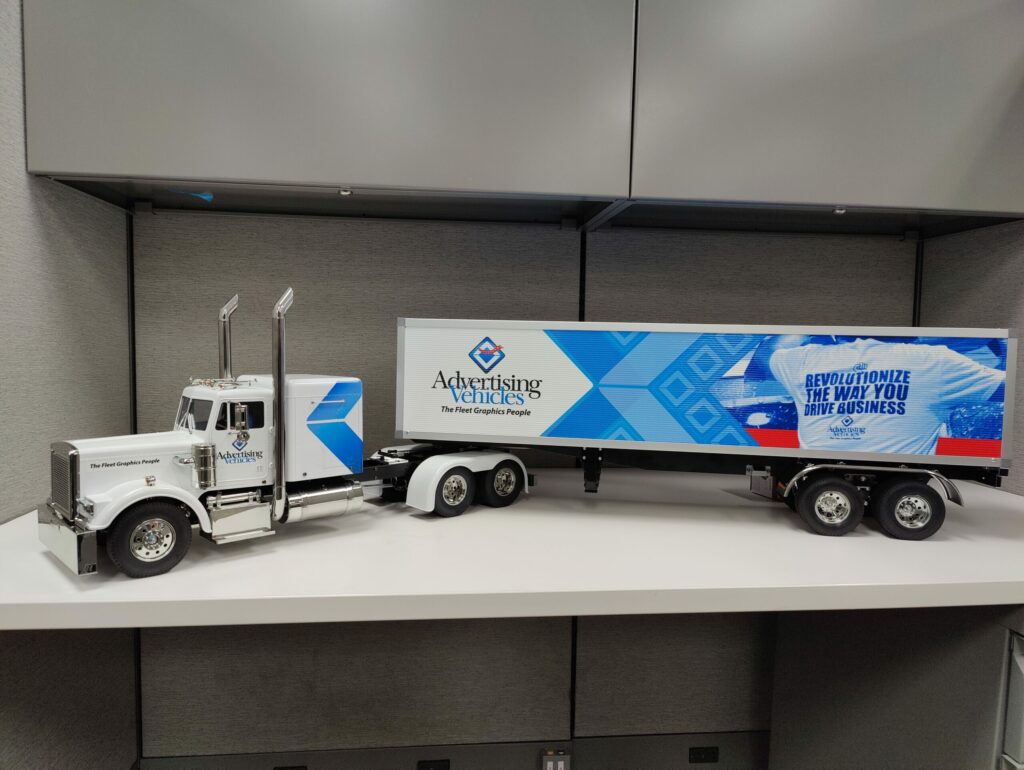 At Advertising Vehicles, fleet graphics is what we do best. With the 34th annual NBWA Convention around the corner, we decided what better way to show everyone what we're capable of than with an example of our graphics capabilities.
Now, Caesar's Palace didn't let us drive a tractor-trailer through the convention center, so we opted for the next best thing: a 1/14th scale model.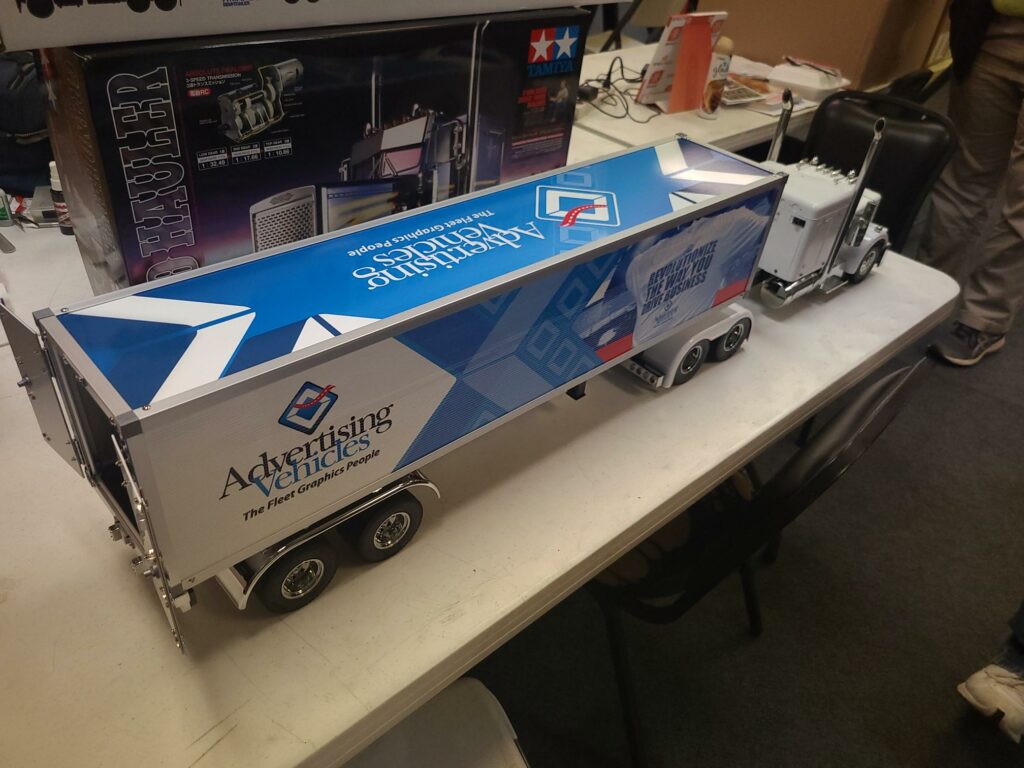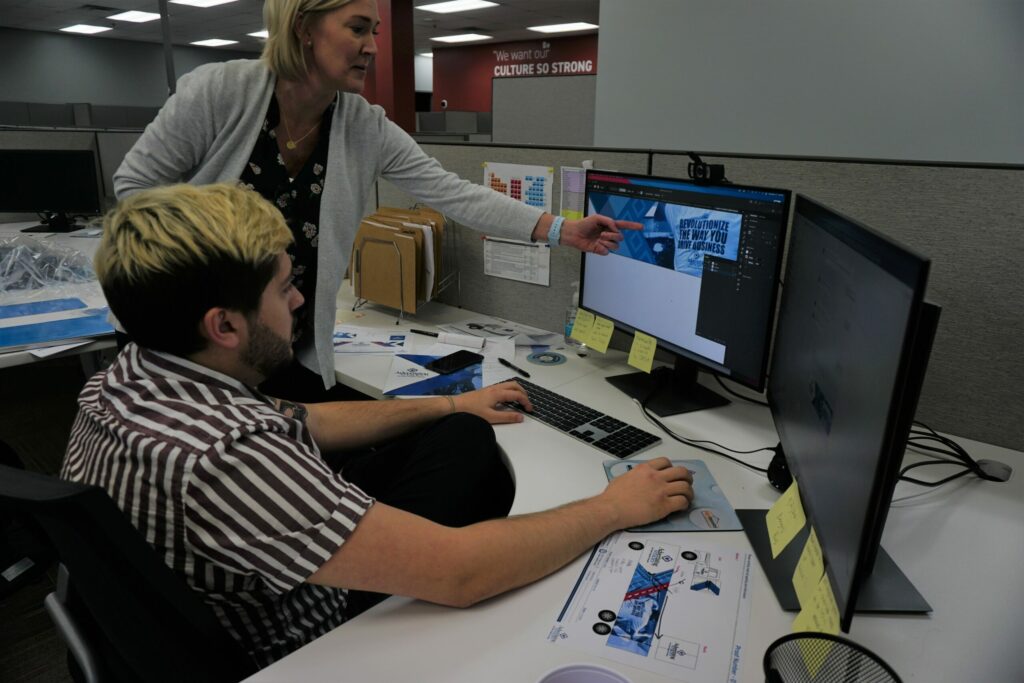 First was the graphic design. We gave one of our artists free reign to come up with a design for both the cab and the trailer, wanting to really stand out as we drove this little beast through the convention floor.
After a few iterations, we came to a design everyone on the team was happy with, and sent it off to our printing facility.
They used the same high quality 3M vinyl that we would use on a life-sized truck.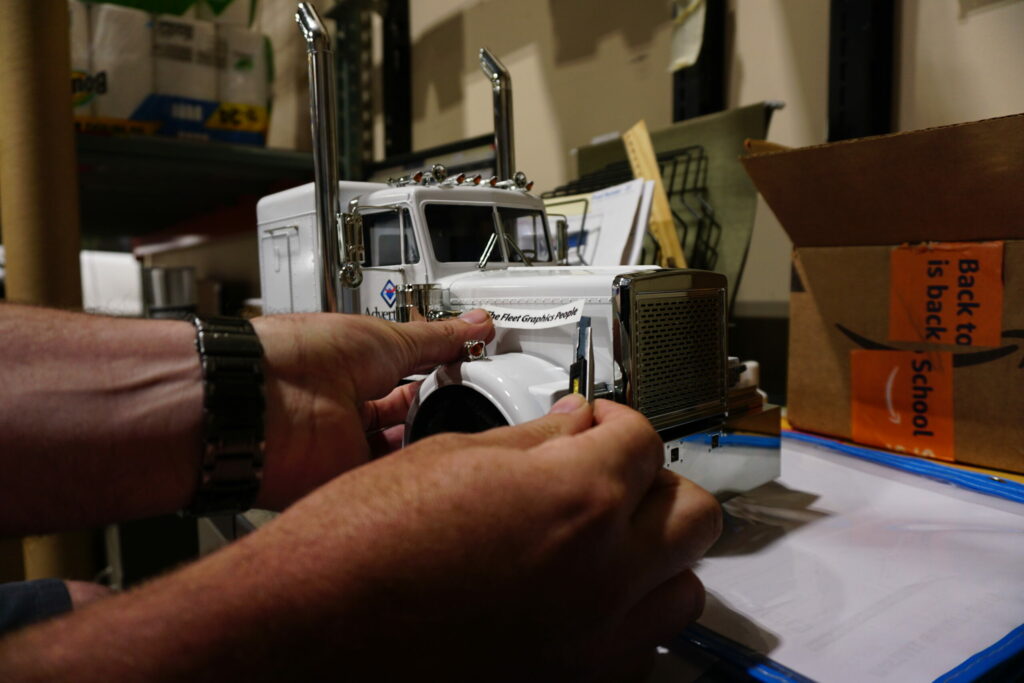 When we got the prints back, our installers got to putting the vinyl on the model. While they're certified and trained for the real deal, it helps to be able to work at a desk rather than getting up on a ladder.
When it's all said and done, the whole truck looks and works like a real one.
Oh yeah, did we mention that it's a fully remote controlled replica capable of leaving tire-marks on desks if you accelerate it too fast?
Be sure to check it, and the Advertising Vehicles booth #122, out at NBWA in Las Vegas October 4-5. While you're there make sure to ask how you can win this awesome bit of Advertising Vehicles Merch!