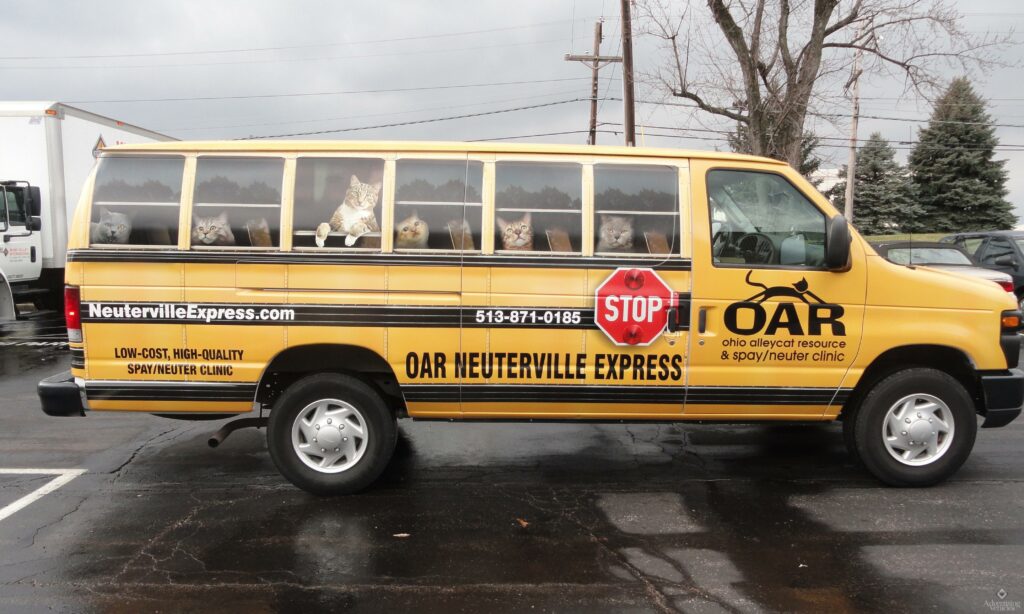 In today's world, we are bombarded with television, radio, and digital ads all competing to capture our attention. The disadvantage of these advertising mediums is that they can be turned off or skipped over, making it difficult to decide which marketing approach to take to effectively get your brand message out.
Company Vehicles Work 24/7 For Your Business
Your company vehicles are constantly visible – on the roads in the neighborhoods heading to customer locations, traveling highways, stopped on streets and sitting in lots as you service your customers. They're even working for you when they're parked on your own property at the end of the day. Regardless of where your vehicles are, they represent your company and provide an opportunity to create top-of-mind brand awareness.
What better way to take full advantage of your company vehicles than to turn them into mobile billboards? You can't skip over or turn off a message on a company vehicle.
Tying Fleet Graphics to Overall Marketing Messaging
Vehicle graphics makes it easy for you to reinforce your marketing message, stretching those advertising dollars. Keep the look and message on your truck wraps and/or vehicle wraps in line with all your other marketing materials and it will strengthen brand awareness and help influence choice.
You Have Choices When It Comes to Fleet Graphics
There are many choices available when it comes to vehicle graphics – cut vinyl decals, partial wraps, full vehicle wraps and even our exclusive Traxx™ changeable graphics systems that allows you to quickly and easily change out your messaging. With so many options, there's a plan to meet every budget. 
We know fleet graphics and we know advertising. Contact Advertising Vehicles and let one of our experienced Account Executives create a plan customized to meet your needs.